Greenville, North Carolina is one of the fastest growing cities in the state of North Carolina. With nearly 300 years of history. Greenville is the health, entertainment, and educational hub of North Carolina's Tidewater and Coastal Plain. In January 2008 and January 2010, Greenville was named one of the nation's 100 Best Communities for Young People by the America's Promise Alliance.Also in 2010, Greenville was ranked twenty-fourth in mid-city business growth and development by Forbes Magazine. In June 2012, Forbes magazine ranked it in the top ten of the nation's Best Small Places For Business And Careers.
With an amazing array of accommodation and leisure activities, Greenville welcomes many visitors throughout the year. From art museums to nature parks, Greenville has everything – including sports legends and plenty of outdoor adventure opportunities. When you come to this city it is ready to educate you and fill your itinerary with interesting things to see and do. So join us as we go through the ten best things to do in Greenville, North Carolina.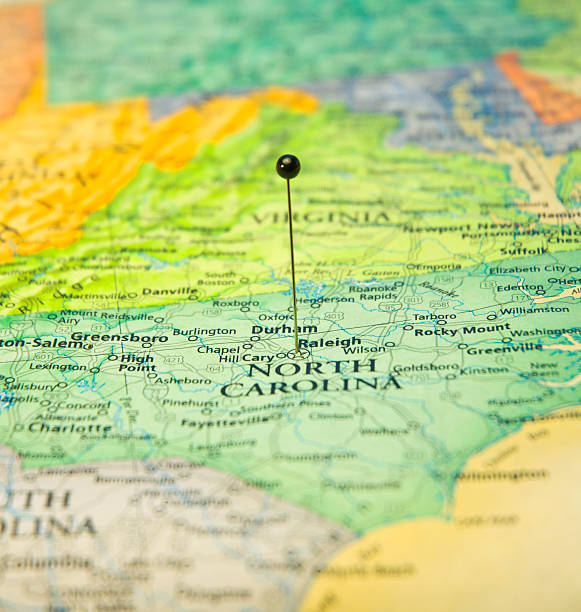 The Greenville Museum of Art
The first on our list of the ten best things to do in Greenville, NC, is the Greenville Museum of Art. It was once a Works Progress Administration Gallery and is now a cultural space that welcomes over 17,000 visitors per year. The museum gives tourists and travellers a true experience into North Carolina's aesthetic and themes by showcasing the works of artists specifically from North Carolina. Also on offer are a variety of limited and permanent exhibitions that provide a diverse showcase to admire. With free admission to the museum, there's even more of a reason to enjoy the beautiful works on display.
Extreme Park at Jaycee Park
Number two, the Extreme Park located at Jaycee Park. Since Greenville is home to many top professional BMX riders like Dave Mirra, the most-decorated athlete in the history of ESPN's X Games, Greenville has come to be known as BMX Pro Town USA. It has gained a reputation as an extreme-sports haven. Whether you want to see some local talent in action or want to show off your own moves, there are many spaces you can visit. All riding enthusiasts can have a great time at the Extreme Park. It features ramps of all difficulty levels, and is the popular spot for a lot of expert riders. After your BMX session, there's more on offer for you to enjoy. You can stroll through other areas of Jaycee Park and stop by the softball field, the auditorium or have a snack at the sheltered picnic tables.
Pitt Street Brewing Company
The Pitt Street Brewing Company is at number three on our list. Pitt Street is a great spot for beer lovers to enjoy a drink or two with friends and family. It consists of a craft beer production facility and taproom and is located in the former Coca-Cola Bottling Company building at 630 S. Pitt Street. It was originally built in 1926 and has been largely unused since 1982. The historic space has been renovated, with the brew house in full view of the public seating areas. It features a 15-barrel brewing system, allowing for the production of more than 4,000 barrels of beer per year in nearly a dozen varieties. The garden and outdoor space is pet-friendly. Beer lovers can enjoy beer by the glass, purchase & fill growlers. Wine by the glass, hard cider and soft drinks are also available in the taproom.
Greenville Convention Center
At number four is the Greenville Convention Center, located in the heart of the city's Convention District. It has become the place to go for major events in town with its state-of-the-art technology and a variety of breakout rooms. On campus are three excellent restaurants and three premier hotels, the Hilton Greenville, Hampton Inn Greenville and Holiday Inn Greenville. With over 91,000 sq. ft. of newly renovated event space on 32 sprawling acres of convention campus, the Greenville Convention Center is the largest and most flexible event and meeting center in the region.
Eastern Carolina Village & Farm Museum 1840-1940
The Eastern Carolina Village & Farm Museum is number five on our list. The mission of The Eastern Carolina Village & Farm Museum is to preserve and interpret architectural and agricultural life in Pitt County and Eastern North Carolina from 1840 to 1940. This unique experience will give you the chance to travel back in time and experience North Carolina in a time long gone. The Eastern Carolina Village & Farm Museum began as a small exhibit of local farm tools at the Pitt County American Legion Agricultural Fair in 1976 as part of the commemoration of the Bicentennial celebration of the United States. Co-founders Connor Eagles and Lester Turnage saw the popularity of the exhibit grow and began adding hundreds of local farm artifacts and old farm structures to a site on the fairgrounds. In 2009, with a reorganized board, the museum moved to 5.6 acres of the former Pitt County Home farm, which was donated by the Pitt County Commissioners. Today the potential for the Village is great not only as a museum but also as a learning facility and community venue. Some of the museum's unique, informative and fun attractions include a country store circa 1879, a typical one-room schoolhouse built in 1903, and a milk house built around 1910.
Cinnamon Bistro
With its exotic array of Indian cuisine, Cinnamon Bistro is number six on our list of the ten best things to do in Greenville, North Carolina. Cinnamon Bistro's fine Indian food is prepared by chefs who have exemplary culinary skills and deep knowledge of the spices that makes the food genuinely authentic. Their menu covers a selection of classical and contemporary tandoori, seafood, poultry, meat and vegetarian creations. Their rudimentary cooking techniques are modest and authentic, using fresh and seasonal ingredients. This place is a gem for all you foodies out there.
Carolina Ice Zone
At number seven on our list is the Carolina Ice Zone. This indoor ice skating rink will bring endless fun for the whole family. The ice rink provides figure skating and ice skating lessons, as well as a summer camp program for kids. Don't be worried if you don't have any equipment of your own, the Carolina Ice Zone has got you covered and offers rental of all the equipment you could possibly need. And if you don't want to skate, no problem. Spectators aren't required to pay an admission fee and there is a snack bar with affordable prices.
Uptown Brewing Company
The Uptown Brewing Company is number eight on our list. This brewery is located in a restored 110-year-old building in the heart of uptown Greenville. On offer are some of the best craft beers in the city, with numerous classics and seasonals on offer. From anywhere in the taproom, you will have an open view of the brew floor. The Uptown Brewing Company are proud to produce great beer for the fine folks of Eastern NC.
River Park North
River Park North is number nine on our list. If you're a nature enthusiast, a lover of the great outdoors and enjoy the warm sun and wind on your face, then this place is for you. River Park North is a stunning 324 acre nature park located just down the street from the PGV Airport. A wide range of activities can be enjoyed over a variety of spaces. These include a sand volleyball court, fossil pit, nature center, picnic shelters, and camping areas. Even more marvelous are the five ponds and two piers available for fishing. Boating is a must, with boat rentals available to go out and enjoy the fresh water up close. Hiking trails offer a chance to experience the wildlife and nature of the park in all its beautiful glory. There's even wildlife observation platforms where guests can admire the local fauna, like wood ducks or great blue herons. Visitors are encouraged to get involved by tracking the animals they spot on the wildlife checklists which are available online, or at the nature center.
Dickinson Avenue Antique Market
At number ten on our list of the ten best things to do in Greenville, NC, is Dickinson Avenue Antique Market. This market has twenty specialized dealers and a rotating stock of new merchandise every week. A visit to the Dickinson Avenue Antique Market will always promise to be a unique event. There is always something different to find here and more often than not, they are one of a kind. The market is located in a historical 10,000 square foot, two-story brick building. Dickinson's focuses on antiques, as well as collectibles and vintage objects. If your one for listening to music in the more raw form of vinyl, then you're in luck. They have an impressive vinyl collection, with over 3000 records to explore. Whether you're on the hunt for an out of print album or a rare baseball card, this place is worth a visit.
Do you agree with our list of the ten best things to do in Greenville, NC, or is there something we missed? What is your favorite thing to do in Greenville, North Carolina that simply can't be found anywhere else in the world?